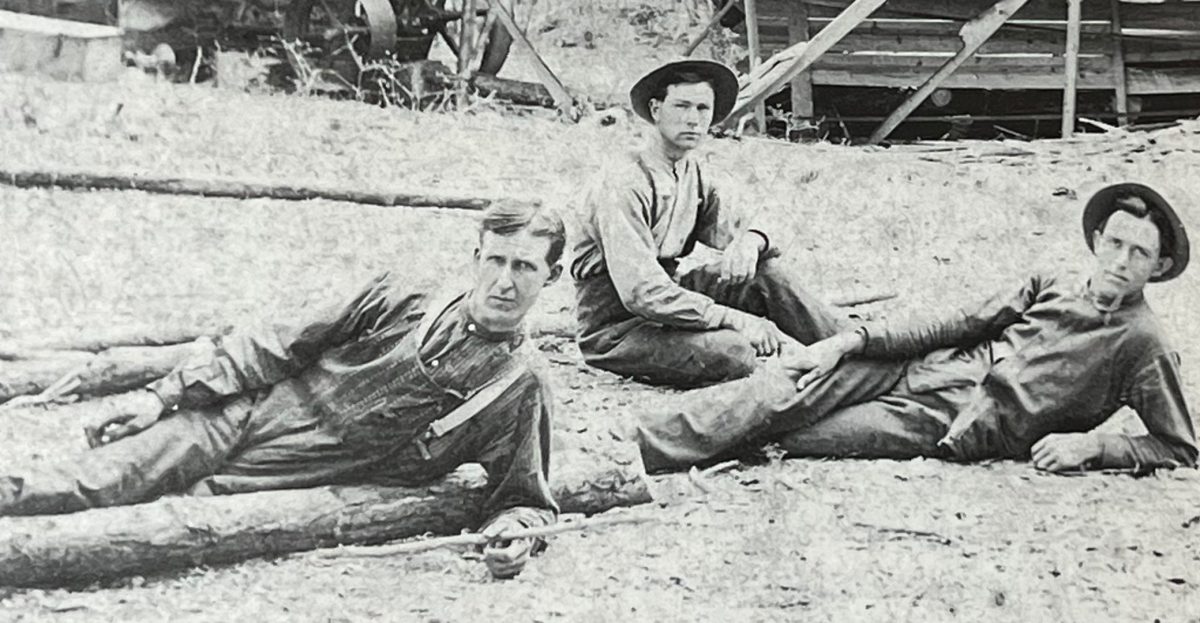 Goodman Lumber Company, founded in 1907 by brothers E. A. and L. G. Goodman in Salisbury, North Carolina, has been a trusted supplier of top-quality building materials and millwork to the Piedmont North Carolina region for over a century. Throughout four generations, architects, designers, and contractors have consistently turned to Goodman Lumber Company to bring their ambitious design projects to life, making it a longstanding cornerstone of construction excellence in the area.
At Goodman Millwork, our passion for creating exceptional woodworking masterpieces is matched only by the skill and dedication of our extraordinary team.
United by a shared commitment to excellence, our team collaborates seamlessly, each contributing their unique talents to create woodwork that surpasses expectations. Whether it's custom cabinetry, elegant furniture, or breathtaking architectural millwork, Goodman Millwork stands as a testament to craftsmanship, precision, and unmatched dedication.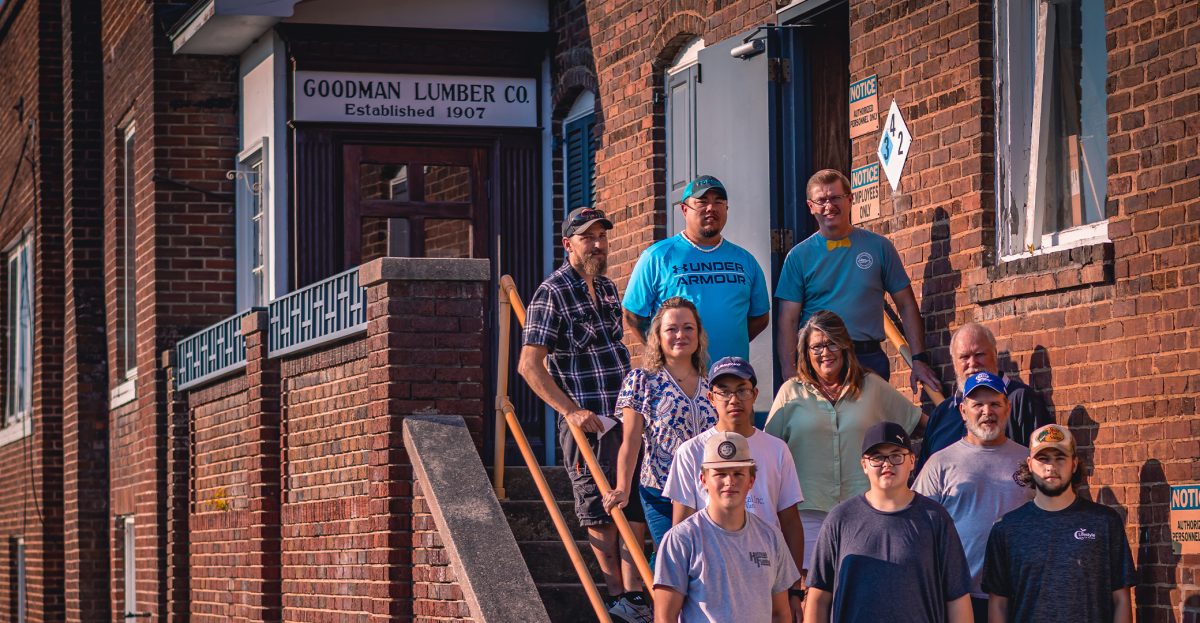 If you don't have time to do it right, when will you have time to do it over?
- John Wooden
What Our Customers Say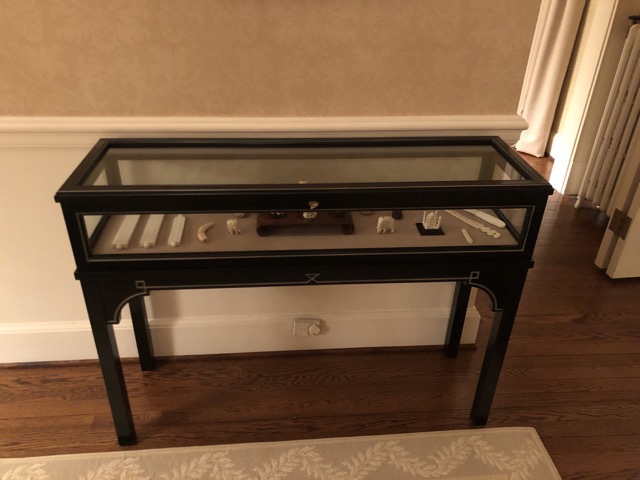 "I am truly thrilled with my vitrine/display table made for me by the Goodman Millwork Company. The care and patience of the craftsmen involved was very helpful in determining and executing the finished design. The workmanship of the final product is superb resulting in a beautiful piece of furniture. My husband and I are proud to have this table take a prominent position in our house." -Susan Ketner
"My wife and I have built 2 upscale houses in the past 15 years. To say we're persnickety would be an understatement. We replaced both front doors with Goodman Millwork doors because they are simply the best doors money can buy. Franco Goodman is a perfectionist's perfectionist."
-Mark E. Fulk
"Goodman Millwork recently fabricated and installed our new front door and storm door. We cannot recommend this company enough. From start to finish, everyone involved was courteous, responsive and professional. The millwork is beautiful, weighty, and top end. The quality of product is a rarity in the modern era."
-Anne B.
"We are so pleased with the new special door. It is amazing that a door could become such an important and signature element to the uniqueness of our home. You have made a 14-year-old year. What incredible craftsmanship. Thanks again."
-Michael J Smith, Charlotte Center City Partners
"Our experience with Goodman Lumber has been the most professional we've ever experienced in our industry to date. Our collaboration allowed us to develop a product that is of the highest quality thanks to Goodman's diligent staff and genuinely productive communication skills. This only comes with years of experience.  We very much look forward to working on our next project together." 
-Bronxville, NY Contractor
"Franco, saw your beautiful work today in Bronxville. Many thanks for making it a much better success."
-RV
"Can't thank you enough for building us our front gate, it's working beautifully.  It's so unusual to deal with pleasant people who know what they are doing."
-Mac Everett
"We have used Goodman Mill Work for over twenty years and for a number of projects in our home. It is a pleasure to work with such a fine company that is not only interested in craftsmanship, but also in customer service.

The level of the quality is tremendous and the work they have done adds value to our home. Franco works with great employees to provide something that is rare these days, a lasting and beautiful product that you can enjoy for a lifetime. From entry ways to book cases and more, we love their work."

-Beth and Chuck Duckett
"Franco and his team are true professionals.  He met with us on site to learn how our family lived, cooked and utilized both kitchen amenities and space.  He drew blue prints, reviewed them with us and made suggestions of how our living experience could be enhanced.  Throughout the entire process he and his team were responsive to our questions and concerns.  They left the worksite as clean as was humanly possible at the end of each day.  In the end. I don't know who was more proud of the completed project- him or us.  We are extremely happy we made the decision to work with him and we love our new kitchen."
-The Osborn Family
"It was a pleasure dealing with the knowledgeable staff at Goodman.  They offer quality products and their expertise and service are unsurpassed.  In today's world, it is refreshing to find people who are dedicated to their craft and insist on quality.  We have recommended Goodman to everyone we know."
- Doug and Pam Leckie
"I wanted to take a minute to write a note expressing how happy we are with both the quality of your work and the level of service you provide.  We continue to receive compliments on the beams and custom doors in our family room, as well as the molded paneling you milled and installed in our stairway.  The work truly made an okay room come to life, and the level of service you provided was top-notch.  We look forward to using your company for our future renovations."
 -Kristin and Joe Foster
"Wanted to let you know how much I LOVE my new storm door! It has added such value to my home.  I've finally gotten the new trim painted and house numbers installed. Just in time for the holidays. I hung our wreath over the window to the left of the door so I wouldn't disturb my new door.  Thank you again for your wonderful craftsmanship work. I will certainly recommend you to friends!"
"It is a pleasure doing business with Goodman Millwork and especially gratifying that y'all are there to fulfill our needs. The Goodman product has graced our home and 79 year old business for the last 26 years and will continue to do so indefinitely!"
- Stanley W. Salter
Mason Salter's, Inc.
"Thanks Franco! The exterior doors look terrific and just as I had hoped. I really appreciate the fine craftsmanship and attention to detail."
Stanley W. Salter